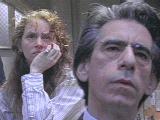 95 Theses of Schism
---
This was written in February 1999 when the Schism list was started. As of February 2002 the list will be closing, but we keep this up to remind us why the Schism list began and what made it a very special place to hang out. - Rachel

Now, you may ask, why 95 Theses? What is that all about? It was in fact originally an exercise of Rachel and Marti's long dormant Lutheran confirmation skills, but it took Vali to put it so eloquently. Never fear, Papists and other heathens are still welcome here, but it's a theme . . . so run with it.

We've spent some time in all sorts of fandoms and When in the Course of human events, it becomes necessary for one people to dissolve the political bands which have connected them with another, and to assume among the powers of the earth, the separate and equal station to which the Laws of Nature and of Nature's God entitle them, a decent respect to the opinions of mankind requires that they should declare the causes which impel them to the separation. But we decided to forsake colonial America for 16th century Germany. As further documentation of our general fan fiction philosophy we offer up a few thoughts we thought we'd nail to the door of this web site.


95 or so Theses on this Fan Fiction community
Or what we think makes us a little different
New authors shall be encouraged to stop by, say hello, and post stories. They shall not be made to feel as if they must kiss up to, fawn over or otherwise falsely flatter senior list members in order to get good feedback.
Stories posted with formatting errors should be sent back to the author, with a polite note about how to fix whatever went wrong. Inexperience with computers or e-mail shall not be treated as a moral failing.
Criticism, including the negative variety, shall focus on the story and not the author's style, personality or other imagined attributes. Incisive critique is encouraged. Flaming will not be tolerated.
Any manner of interaction between fictional characters, romantic and otherwise, shall be permitted. No pairing shall be considered taboo or off limits. If a list member hates stories pairing these particular characters, s/he shall ignore or delete the story, and not flame the author over it.
Characters actually invented by the author are their property, and permission must be asked to use them. All other characters are fair game. No one, no matter how prolific, "owns" any character s/he did not actually dream up in his/her head.
Newbies shall be warmly welcomed and encouraged to ask questions, no matter how obvious the answers thereof might seem to senior list members. If they knew the answers were obvious, they wouldn't be newbies.
The archivist/list mother is not a queen, and shall not be treated as such. The list members are not her vassals, and shall not tolerate being treated as such.
Encouraging new posters, new authors, unusual ideas and unorthodox stories is a GOOD thing. Driving people away with cruel, nasty or otherwise disdainful feedback for the sake of proving one's own imitable cleverness is a BAD thing.
All onlist discussion regarding the shows and their characters shall be encouraged. If a list member does not like the content of a particular thread, s/he shall ignore it and start a new one.
Constructive criticism is encouraged. However, authors will be judged on the basis of their own demonstrated ability. New posters will not be judged against those who have already spent several years and dozens of stories polishing their craft. Amateurs will not be judged by the same standards as those with professional writing experience.
If a poster's message includes a link to an URL, and some members' mail programs cannot access that link, they shall send the author a polite message to that effect. Flaming over this issue will not be tolerated.
Messages shall be posted in a timely fashion at the author's discretion.
List members may feel free to post beta requests to the entire list. Flaming over this issue will not be tolerated.
Anyone who attempts to justify snarky behavior by claiming that that's how real cops behave will be laughed out of the room.
List members will remember that, as much as we may love the characters, they are just fictional characters, invented by a TV producer in order to make money. TV shows are not art. They are not a religion. They are not a vocation. They are commerce. Fan fiction, in the right hands, *can* be art, and all types of art shall be free to flourish on this list.
To borrow a phrase from another TV program's opening jingle, "Repeat to yourself, it's just a show--you should really just relax."


Home | Stories by Author | Stories by Title | 95 Theses of Schism | Who's Who at Schism | H:LOTS Links | Contact the Archivist